Upcoming Events (open to the public)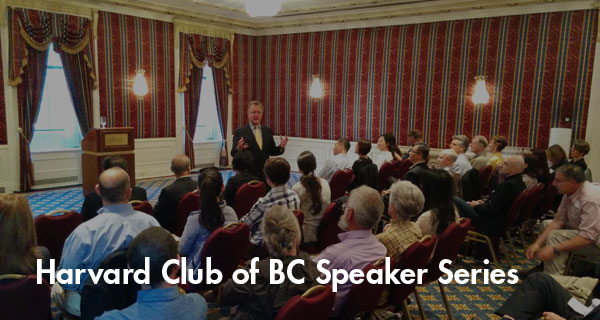 March 15, 2018 | 6pm to 8:30pm | Venue TBD
Buy Tickets
The Harvard Club of BC hosts Harvard economics professor Richard Cooper in Vancouver to discuss "China's Past and Future Growth." Richard Cooper is the Maurits C. Boas Professor of International Economics at Harvard.
Tickets are now available. Venue to be announced shortly.
This event is open to the public.
The Club will offer comp tickets to changemakers, students, and others who could otherwise have trouble attending our events. Please request by filling in the form at https://goo.gl/forms/z1tCsBn5oIb5VWDI2
Recent Events (public & alumni only)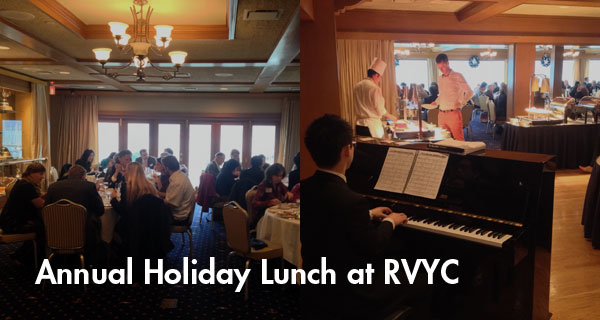 December 19, 2017 | noon to 2pm | Royal Vancouver Yacht Club
It is our annual tradition to enjoy the magnificent views and a delicious buffet lunch at the Royal Vancouver Yacht Club during the holiday season. Join us, again or for the first time. This is not an event to miss! Cost is approximately $60 per person, payable on-site.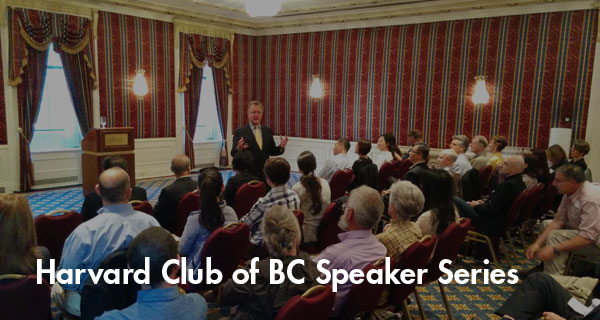 November 22, 2017 | 6pm to 8:30pm | Hotel Vancouver
We continue our HCBC Speaker Series on November 22 with the topic "Harvard in Vancouver Tech," featuring Harvard alumni and locally praised entrepreneurs and tech leaders Avni Patel Thompson (HBS) and Serge Salager (HBS).
Avni Patel Thompson is the founder and CEO of Poppy, writes about her start-up journey at avnipatelthompson.com, and has previously worked at P&G, Starbucks and Julep.
Serge Salager is founder and CEO or RetargetLinks and Visualping. Previously he was CEO of OneMove Technologies (TSX-V) and began his career in marketing at Procter & Gamble in Belgium.
This event is open to the public.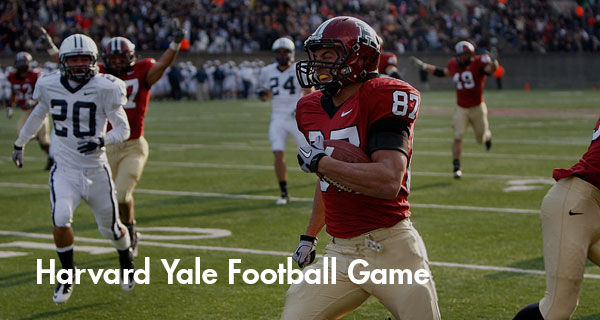 November 18, 2017 | 9:30am to 12:30pm | Terminal City Club
The Game is happening Saturday morning, November 18, and we'll be watching alongside members of the local Yale alumni club.
Very special guest joining us will be Marco Iannuzzi, Harvard and B.C. Lions player, as well as member of HCBC executive committee, who has just announced his retirement! We look forward to celebrating with you Marco. (Yes, the photo above is Marco during his Harvard career.) Food and drinks will be available to purchase at the venue. Families and kids are welcome.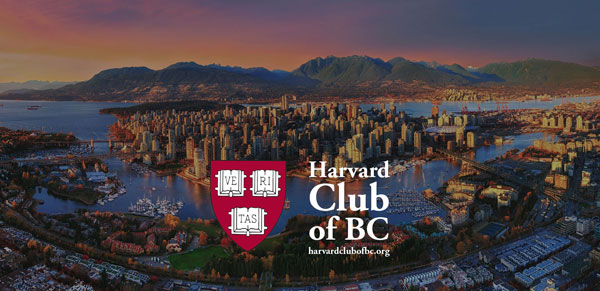 November 22, 2017 | 5pm to 6pm | Hotel Vancouver
We will be hosting our AGM immediately preceding our November 22 Speaker Series event, starting shortly after 5pm, in the same space. At this AGM, we will elect our Executive Committee, Board of Directors, and Board of Governors; we will establish our Club's Constitution; and we will open the floor to discussion about requests from the Harvard Club of BC. AGM is open to all Harvard alumni.
Past events:
Oxbridge, Ivy & Friends
Drinks - November 2017. Presented by Vancouver Oxbridge & Ivy Plus (November 14, 2017)
Oxbridge,
Ivy & Friends
Drinks - September 2017. Presented by Vancouver Oxbridge & Ivy Plus (September 27, 2017)
Harvard Professor Richard J.
McNally
in Vancouver: "What is Mental Illness?" (May 4, 2017)
Annual Holiday Lunch (December 15, 2016)
Ivy, Oxford, Cambridge casual event hosted by The MIT Club of British Columbia (November 12, 2015)
Professor Andrew Berry in Vancouver: "What Darwin Didn't Know: Evolution since The Origin" (November 17, 2015)
Annual
Holiday Lunch
(December 10, 2015)
Join our mailing list
Connect
Join us on Facebook | Follow @HarvardClubOfBC on Twitter | Join our LinkedIn group | Join our mailing list